Shopping Cart
Your Cart is Empty
Thank you for your business!
You should be receiving an order confirmation from Paypal shortly.
Exit Shopping Cart
Because Your Priorities Matter!
Please call us for more information: 519-851-2041
Email for more information or to join: [email protected]




***HELP US REGISTER CONSENSUS CANADA AS A NEW FEDERAL PARTY WITH THE SAME AIM OF GETTING RID OF POLITICAL PARTIES...FROM OTTAWA!***

Visit www.consensuscanada.ca



Brad Harness, Executive Director,

Consensus Ontario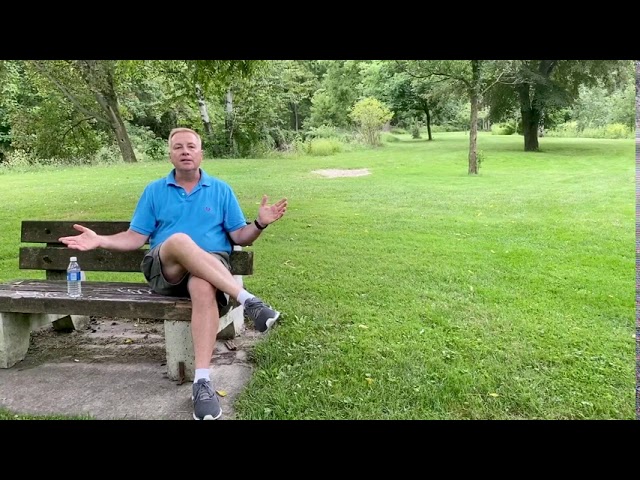 Building towards the June 2022

provincial election
21 October 2020

Consensus Ontario is an association of Ontarians who are all working towards a single goal: Getting rid of party politics in Ontario and replacing it with Consensus Government, whereby all MPPs are Independents who faithfully represent the majority viewpoint in their ridings, issue by issue.
Consensus Government will also involve regular Referendums to decide major issues in the province, as well as Recall legislation to ensure MPPs represent their constituents. This is a fully Bottom Up process to replace party politics' Top Down process which we all despise.
For a full explanation of how this works and how government is created and operates, please see our How Consensus Government Would Work page on this website.
Local volunteer organizers are busy in ridings around Ontario conducting outreach work and signing up new members. They are also busy recruiting candidates.
Our board of directors meets monthly to further the goals of Consensus Ontario. Here policy is developed (addressing details of Consensus Government aspects), communications work is done, and election readiness is worked on.
Our head office is also busy in searching for candidates who are good citizens and care about their ridings and its communities - candidates who accept that if elected, they represent their constituents - they do not lead them. If you would like to represent your riding in the Ontario Legislative Assembly at Queen's Park, then please contact us on our Contact page on this website.
Consensus Ontario is busy now working on registration to become an Official Political Party in Ontario. That party will be fielding candidates across Ontario in the next provincial election, which is set for 2 June 2022.
We welcome and need new members - please join us on our Become A Member page on this website.
We are in need of funds for ongoing operations - so if you like what you have read, please make a financial contribution on our Donate To Consensus Ontario page on this website.
Thank you for your interest and I do hope you will join us today!
Brad Harness
Executive Director,
CONSENSUS ONTARIO
Unhappy with Ontario politics?

Then 2017/18 is your lucky year...

CONSENSUS ONTARIO'S FIRST PROVINCIAL ELECTION CAMPAIGN IS COMPLETE

The very significant 2018 Ontario general election has come to an end and we have a new PC majority government headed by Doug Ford. The Official Opposition is the diametrically opposed NDP caucus led by Andrea Horvath. It will be four years of potentially extreme right-wing views being rammed through the Ontario Legislature, with nothing to stop it but the opposite views of the Socialists. The Liberals, who played to the left this year, are now a small rump of a party that has lost its leader and its research money becomes just another minor party on Ontario.
As leader of Consensus Ontario I am very proud of what our small team of dedicated believers have been able to achieve in such a short period of time: Registering the party, recruiting and fielding candidates who ran excellent initial campaigns in their ridings, and putting together a party platform, campaign materials, and so on...on a shoe-strong budget. We received some excellent media coverage and will work to further the public's awareness of who we are. We were able to place 9th overall in the province among a field of 28 parties. Not bad for a first try, eh? We edged out the much older Freedom Party of Ontario in votes received.
We all have wonderful tales of curious, surprised and thoroughly happy voters we spoke with on the campaign trail who simply love the idea bringing Consensus Government to Ontario. They know voters did not have much to choose between in this election: Bad...or worse?
Consensus Ontario's Board of Directors will be meeting in Barrie on 23 June to review our individual campaign experiences and lessons learned, and to chart the course for the next year, and the next four years, when the 2022 general election will take place. Consensus Ontario will field 62 candidates in that election. We now have time for a serious organizing and fund-raising campaigns to assist us in our outreach work around the province.
The response we have received has been one of curiousity, hope, and support. Six out of 10 voters at the door say they love CONSENSUS ONTARIO's push to get rid of all parties in Ontario and replacing them with only Independent MPPs, properly representing the majority view in your riding, issue by issue...this system is called Consensus Government, and it is not new to Canada, being in use in our northern territories for over 100 years now.
I, along with the rest of our candidates and party members, welcome your participation in our new party, the party to end all parties, so please join and get active in your riding... donate to our party, too, to help fund this worthwhile change in Ontario politics.
Thanks to all who voted for our candidates and spoke so nicely to our candidates at their front doors.
Brad Harness
Executive Director,
CONSENSUS ONTARIO
Riding by riding surveys get at your real priorities
ONTARIO - The riding survey work began in May 2016. The survey includes asking random, ordinary voters - who live in the riding - which of the province's 43 responsibilities they care about. In this way, the surveyor is able to rank the voter's priorities. The survey takes about 10-15 minutes and the goal is to produce a ranked list of the Top 15 priorities for that voter in that riding.
Additional voters in the same riding are surveyed, of course, and then a Riding Priority List is compiled. That riding list is then used later by the party to craft its province-wide Provincial Priorities List, which compiles the riding priorities lists from the other ridings in Ontario.
This survey work is an annual event for Consensus Ontario, and is considered vital, as it is at the very heart of true representation, ensuring government does those things voters care about and really want done.
Ontario voters priorities
ONTARIO - The Provincial Priorities List created through the riding by riding surveys each year is an important tool for Consensus Government.
The Riding Priority List is what determines how a Consensus Ontario MPP will vote on each issue - truly representing the majority view in their riding.

It is fully expected that the priorities of Ontario voters may - and likely will - change over time. That is why it is done each year, to ensure we are plugged into what is important to Ontarians.
Government exists to do those things with voters cannot efficiently and economically do for themselves. That does not mean doing everything for voters, but rather, just certain specific things where government could do it better and more cost-effectively. Hence, the survey work to identify those priorities people want their provincial government to be involved with.
Once those priorities are identified, then it is time to create the policies which Consensus Government believes are the best way to implement each priority and make it a reality for voters. All MPPs would be equally involved with the development of detailed policy for each priority identified by you, the voter.
See What People Are Saying:
"Consensus Ontario is an idea whose time has come!"
Calling All Ontarians Who Long For Real Change!
We are open to new members and new candidates. Persons interested in this bold & fresh idea for Ontario politics & government - and who would like to run as the Consensus Ontario candidate in their riding in the 2022 election - should contact us using the form below.
You have nothing to lose: Contact us today and ask whatever questions are on your mind. Share your comments with us. Better still, join us as a member of Consensus Ontario.
To become a member, SIMPLY email us with the names and addresses of those who wish to become members of Consensus Ontario. You can also post us that same information in the snail mail and send it to:
CONSENSUS ONTARIO Association
MEMBERSHIPS
446 Base Line Road East,
London, Ontario
N6C 2P6
***Be sure to include your full mailing address as well as the names of all of the voters in your household 16 years of age and older whom you wish to be registered as Consensus Ontario members.
New members/households will receive a welcome letter and membership card (s).
Membership entitles you to:
a. Run as the Consensus Ontario candidate at election time;
b. participate in our annual priority surveys;
c. do volunteer work for the association to organize;
d. nominate your riding's Consensus Ontario candidate;
e. help develop our policy from priorities identified; and,
f. receive our association newsletter each season.
/